Technology has many benefits nowadays and assistance with weight loss is definitely one of them. There are dozens of apps you can download to a mobile device or tablet that helps track lifestyle habits and calorie intake.
There are also apps that assist with tracking exercise plans, motivating you to continue your exercise regimens, and just plain inspiration to take care of yourself. Each app is designed with its own special characteristics and features, which we'll go over as we highlight each of our top 8 recommended weight loss apps for iOS and Android. Selecting which app to use is really a personal preference according to which features you like best. Some apps are designed to offer financial rewards, some are more geared toward support forums, and some are more geared toward those who are able to monitor their own progress without as much outside incentive.
1. MyFitness Pal Weight Loss App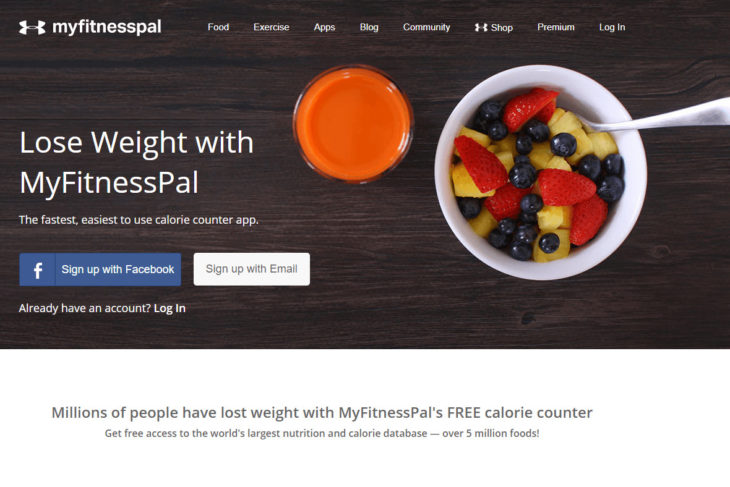 MyFitness Pal is a popular app that many people love. It combines the key features of a calorie counter, an exercise tracker, and a vibrant community-driven forum feature. It provides the ability to keep a close eye on calories by monitoring intake and setting daily goals. With the help of a log, you are able to keep your regular meals stored to easily refer to for future calculations on caloric consumption.
The overarching goal of this feature is to carefully keep track of your body's intake of calories and the burning of those calories in order to make clear progress toward health and weight loss. MyFitness Pal provides you with over 350 exercise recommendations in its database including strength training, cardio, yoga, and Pilates. Utilizing your body's specific information about gender, height, and the weight you will be shown how much you are burning through exercise.
Finally, MyFitness Pal offers a rich community via its forum to help you connect with numerous other users of the app. Here you are able to share your story, challenges, experiences, and triumphs.
2. 8fit Weight Loss App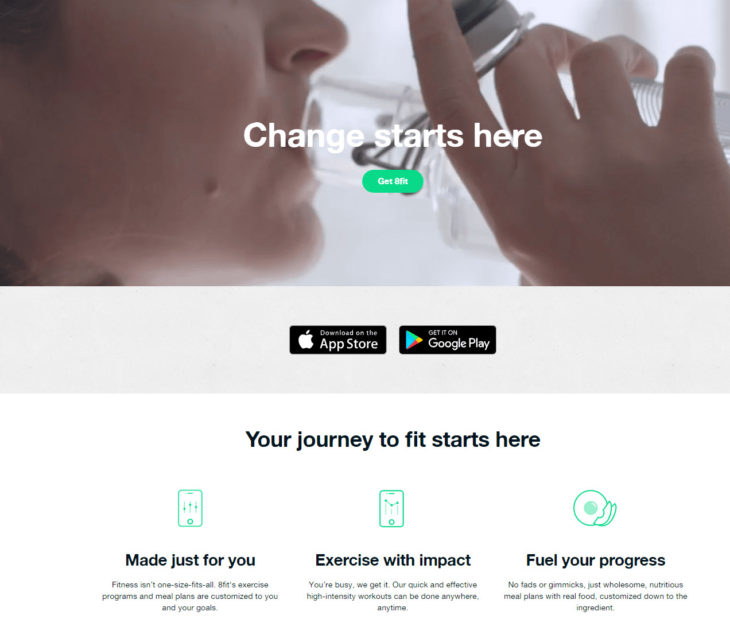 The high aim of the 8fit app is to provide the user with a custom-tailored plan to fit their own fitness goals. With personalization in mind, 8fits strength is in educating in order to motivate its users. The fitness angle 8fit takes is not for the timid. Here you will encounter High-Intensity Interval Training (HIIT) paired with yoga workouts that are good for home, gym, and perhaps your work environment. Further personalize your experience with customized meal plans to meet your specific aim of weight loss, endurance training, muscle gain, or even for self-confidence.
3. Sweatcoin Weight Loss App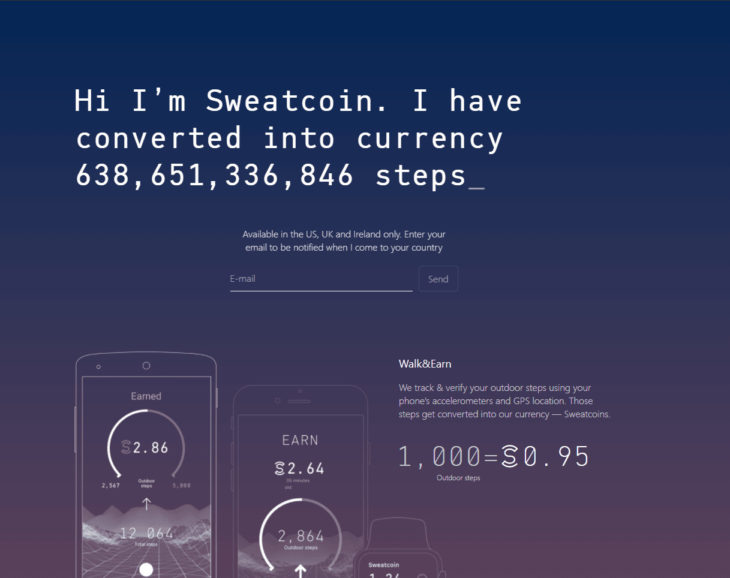 Get paid to burn! Seriously? Yes, Sweatcoin ups your motivation for health and fitness by rewarding you with money or rather Sweatcoins. But this reward allows you to purchase health-related products and services. For instance, while walking you will earn .95 sweat coins for every 1,000 steps. It will take time to earn with this app, but there is a genuine reward that can be had for those who remain steadfast. With Sweatcoin you can walk your way to a new pair of athletic training shoes, so you can walk even more and with improved comfort!
4. Nike Training Club Weight Loss App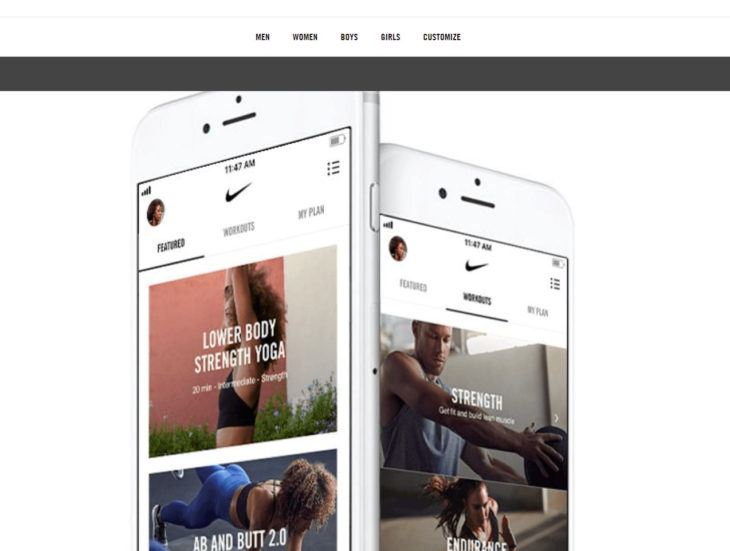 Strength. Endurance. Mobility. These are the three primary aspects of the Nike Training Club app. While this app aims to take you further and further up the training ladder, it works just as well for the beginner. Enter into the club with low-intensity exercises and work your way up to lengthier and more intense training. Additionally, you will find custom workout programs developed by well-known athletes. The Nike Training Club app will help you set up a plan for an 8-week program to move your fitness goals from the realm of ideas to reality.
5. Google Fit (Android) Weight Loss App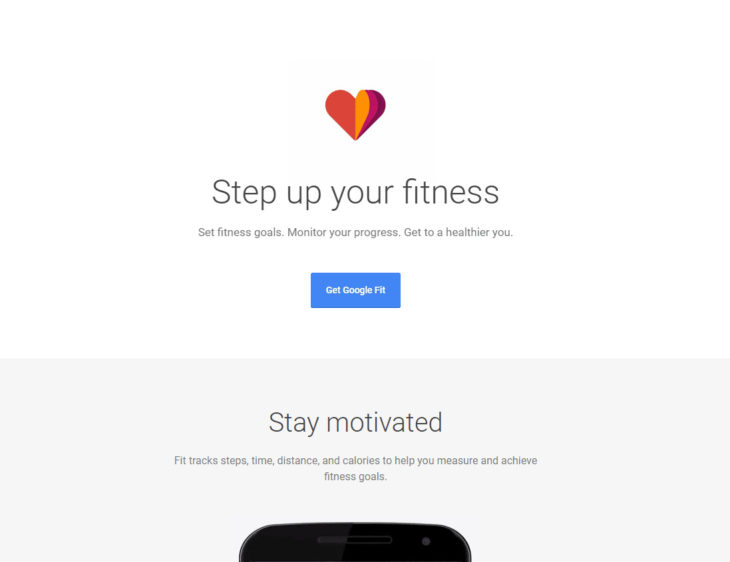 With the ability to work across all Android devices and combine its own measurements while utilizing third-party fitness and health apps, you are sure to gain a more complete and in-depth view of your health and physical fitness within a day or week. Google Fit is designed to make all of this easy. Quickly enter your personal physical details and let the app take it from there. Integration with other popular fitness app is made easy and the interface is clean and uncluttered as with all things Google. For the regular Google user, this is a big plus!
6. Diet Hero (iPhone) Weight Loss App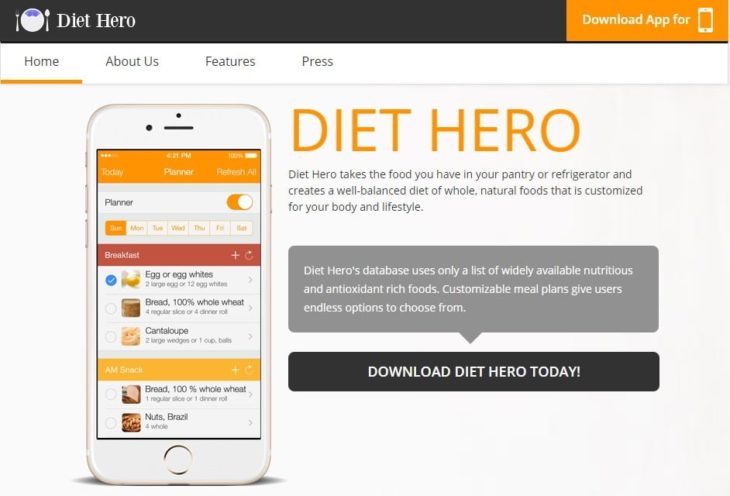 With heavy input from dietitians and nutritionists, Diet Hero aims high at providing ease and excellence in regard to your dietary considerations. After taking into consideration your personal goals you will receive new eating plans for each day. Built-in timers will help you take in 5 well-balanced meals a day. Take advantage of shopping lists automatically generated for you based on needs, BMI Calculator, Water Tracker, Weight Loss Tracker, and a Database that is not internet-based, but instead stored on your phone.
7. Weight Watchers Mobile App
This app is mostly tailored for those already familiar with the Weight Watchers program. Best paired with a subscription to Weight Watchers, this app offers you 30,000 foods to help you calculate your daily points. Also, an interactive chart helps you track your weight loss over time. See your points change in real-time and displayed in a place of prominence to keep you ever aware.
8. 7-Minute Workout Weight Loss App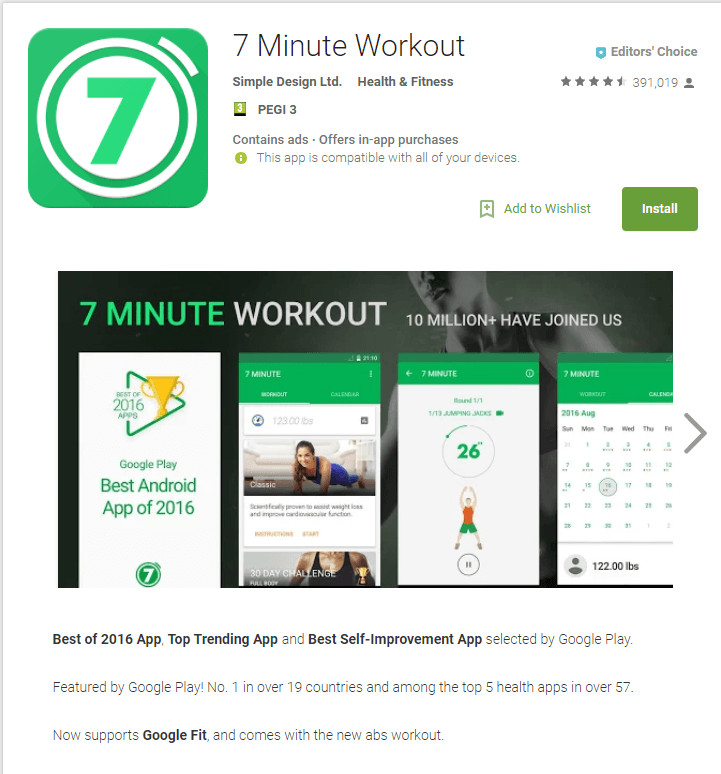 Twelve exercises for 30 seconds with 10-minute rest intervals. That's the scientifically focused plan of this simple exercise-oriented app. This app is the perfect way to begin easing into a lifestyle that embraces physical fitness. It's not the most all-inclusive app out there, but it's a simple and great intro and perhaps an even better supplemental workout plan. For those days where you are in a hurry or can't make it to the gym this app allows you to keep putting forth efforts to maintain your physical health. Paired with more rigorous workout plans, however, this app is a major benefit to any health regiment!
What do you think about our list of the best weight loss apps for iOS and Android? Do you use other apps? Please share it below!